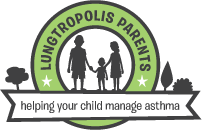 Privacy Policy
Updated February 2012.
Use of this site signifies your acceptance of the terms and conditions.
The Oregon Center for Applied Science, Inc. (ORCAS) is committed to protecting your online privacy when visiting a website operated by us. We do not collect and keep any personal information online from you unless you volunteer it and you are 13 or older. We also do not collect and keep personal information online from children under the age of 13 without consent of a parent or legal guardian, except in limited circumstances authorized by law and described in this policy. Please review the information below to familiarize yourself with our policies on website privacy, so that you can take full advantage of the features available on our sites for you and your family. Please remember that this site and the servers that make this site available are located in the U.S. By using this site you agree to the transfer, collection, processing and use of data by this site.
A
SPECIAL

NOTE

FOR

PARENTS

AND

LEGAL

GUARDIANS:

ORCAS adheres to the Children's Online Privacy Protection Act of 1998 in each of our websites for children. You can help by spending time online with your children and monitoring your children's online use. Please help us protect your child's privacy by instructing them never to provide personal information on this site or any other without your permission.

If you are under 18, please be sure to read this policy with your parents or legal guardians and ask questions about things you do not understand. Children under 13 should get your parent's or legal guardian's permission before giving out any personal information to ORCAS or to anyone else on the Internet.
1. Does
ORCAS

Collect Any Personal Information About Me If I'm 13 Or Older?

ORCAS does not require anyone to share any personal information about themselves in order to enjoy our public websites. That means you can visit our sites without any need to register with us. However, most of our sites contain special features for members that register. We do not collect any personal information from you or your teenager unless it is voluntarily provided, for instance when registering for a member account that can track your progress and achievement points and badges. The personal information we ask for is a username, password, age and email address. See below for how we use this information.
2. Does
ORCAS

Collect Any Personal Information About Anyone Under 13?

ORCAS does not require children under 13 to share any personal information about themselves in order to enjoy our public websites. However, if your child is under 13 and wants to use all our sites features, like tracking progress and achievement points and badges, we ask that your child "Join" to create an account. They can do so by providing a username, password, age and a parent or guardian's email address. When we ask for your child's username, your child is prompted to enter a "screen name" not their real name. We ask for your child's age in order to notify the parent or guardian when a child under 13 registers for an account. A registration notification email will be sent to the parent or guardian of a child under 13 with an option to de-activate the child's account or keep it active.

If you no longer have access to the registration email and no longer wish your child to be registered for one of our websites, go to Lungtropolis Support Center, click on Email Us and ask us to de-activate the account. Upon proper identification, parents or legal guardians may review the registration information we have collected about their child, request deletion, or refuse to allow further collection or use of the information.
3. How Does
ORCAS

Use Collected Information?

We use non-identifying and aggregate information to better design our websites. Our programs are designed to be effective and helpful, and any information we gather about website usage is used only to help improve the experience for you and others who visit our programs.

We never use or share any personally identifiable information provided to us online in ways unrelated to the ones described above without also providing you an opportunity to opt-out or otherwise prohibit such unrelated uses.
4. What is ORCAS' Commitment to Data Security?
To prevent unauthorized access, maintain data accuracy, and ensure the correct use of information, we have put in place appropriate physical, electronic, and managerial procedures to safeguard and secure the information we collect online.
5. How Can I Correct Personal Information?
You can correct factual errors in your personally identifiable information by going to Lungtropolis Support Center, clicking on Email Us and sending information that credibly shows error. To protect your privacy and security, we will also take reasonable steps to verify your identity before granting access or making corrections.
And finally…
We want you and your family to learn from and have fun on our sites and urge you and your family to follow common sense whenever disclosing personal information – on this site or anywhere on the Internet.
Thanks for reading our privacy policy. We hope you have a better understanding of the ways in which we are committed to safeguarding online privacy. We may change our policy from time to time. When this happens we will notify you of the new policy by posting it on our sites.
If you have any questions, please don't hesitate to contact us!
ORCAS
260 E. 11th Ave
Eugene, OR 97401
Lungtropolis Support Center